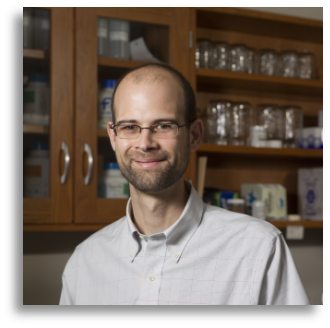 John Drake
Distinguished Research Professor
jdrake@uga.edu | personal web page | CV | Google Scholar | ORCID ID
Research Interests
John M. Drake is Professor of Ecology at the University of Georgia. His research seeks to understand the dynamics of biological populations and epidemics, focusing on how to bring experimental and observational data together with mathematical theory. Biological phenomena of interest include extinction, fluctuations in variable environments, the spatial distribution of populations (niche theory), Allee effects, demographic stochasticity, spatial spread, and near-critical dynamics. Practical applications of this work include decision support for managing invasive species, mapping the spread of infectious diseases, and forecasting disease emergence. Current projects concern the dynamics of Ebola virus in West Africa, spread of White-nose Syndrome in bats, and the development of a new theory for early warning systems of emerging infectious diseases. Dr. Drake has an interest in history and philosophy of modern (twentieth century) biology. Dr. Drake received his PhD from the University of Notre Dame in 2004 and was a Postdoctoral Fellow at the National Center for Ecological Analysis and Synthesis in Santa Barbara, California from 2004-2006. He has been at the University of Georgia since 2006. He was Leverhulme Visiting Professor in the Department of Zoology at Oxford University in 2012.
Teaching
Fall 2018 Classes:
Past Classes:
ECOL 8310 Population and Evolutionary Ecology (Fall 2007, Fall 2008, Fall 2009, Fall 2011, Fall 2013)
ECOL 4000/6000 Population and Community Ecology (Fall 2008, Fall 2009, Fall 2010, Fall 2011, Fall 2013, Fall 2014, Fall 2015, Fall 2016, Fall 2017)
ECOL 8520 Fundamentals of Disease Biology II (Spring 2017)
ECOL 8910 Multi-scale Modeling (Spring 2017)
ECOL 8910 Ecological Niche Theory and Species Distribution Modeling (Spring 2016)
ECOL 8910 Introduction to Computational Statistics (Spring 2015)
ECOL 8910 Quantifying Biodiversity (Spring 2014)
ECOL 8910 Nonlinear Time Series Analysis (Spring 2011)
ECOL 8910 Time Series Analysis (Fall 2010)
ECOL 8910 Meta-analysis (Spring 2010)
ECOL 8990 Data Visualization (Fall 2008)
ECOL 8990 Introduction to Applied Statistics (Fall 2007)
ECOL 4950 Senior Seminar (Fall 2006, Spring 2013)
FYOS 1001 First Year Odyssey Seminar (Fall 2011, Fall 2013, Fall 2016, Spring 2017)
Affiliations
Odum School of Ecology (2006-present)
Biomedical and Health Sciences Institute (2008-present)
Faculty of Infectious Disease (2008-present)
---

Eric Marty
Research Professional
emarty@uga.edu | website: http://www.ericmarty.com/
Digital Arts Fellow, Willson Center for the Humanities and Arts (https://willson.uga.edu/)
Research Interests
My current work is focused on data visualization, data sonification, and multi-modal data representation. I am concerned with creating data representations optimized for exploration, analysis or communication. I rely on principles of visual and auditory perception to increase efficiency of communication and reduce bias. I am particularly interested in problems involving high-dimensional and time-based data, where standard visualization tools often fall short.
As a composer with a background in computer music, interactive art and design, I have long worked at the intersection of art and science. My creative work centers on emulating natural systems and integrating art with environment. The works are typically site-specific installations or performances embedded in the environment, and involve real-time stochastic audio synthesis algorithms, sensing and interactivity, and multi-channel sound spatialization. More about my creative work can be found here.
As Digital Arts Fellow at UGA's Willson Center for the Humanities and Arts, I help build interdisciplinary collaborations among the arts and sciences.
---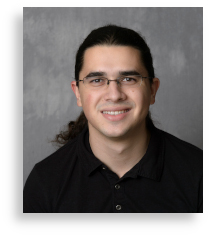 Kyle Dahlin
Postdoctoral Associate
Research Interests
I am an applied mathematician working at the interface of mathematics and ecology. My work has focused on the development and analysis of mathematical models of mosquito-borne disease transmission in wildlife populations. These models can be used for making predictions about the efficacy of varied disease or vector control strategies as well as for estimating the likelihood of the reservoir status of a given host species. With the Drake Lab, I will be working on integrating trait data for vectors, hosts, and pathogens into mathematical models in order to predict candidate host-vector-pathogen combinations which form a significant spillover risk to human populations.
---
Kaniz Fatema Nipa
Postdoctoral Associate
Research interests and current project(s):
My research is in mathematical epidemiology, focusing on understanding what drives the dynamics of infectious disease outbreaks and disease spread within and between populations. I am developing, analyzing, and numerically simulating stochastic epidemic models to calculate the probability of a disease outbreak and study the effects of seasonal periodicity on the disease dynamics. Currently, I am working on the spillover of the ebola virus projects to protect the future outbreak of ebolaviruses in humans and other animal populations.
---

John Vinson
Postdoctoral Associate
Research Interests
I am interested in how diversity affects generalist parasite transmission. For my doctoral research, I developed and analyzed mathematical models to determine how host and vector community composition influences the transmission of vector-borne parasites.  I applied these models and results to Guinea worm (D. medinensis) transmission to determine how paratenic hosts can influence disease risk in Chad.  During my time with the Drake and Hall labs, I will develop mathematical models to capture feedbacks between land-use change and disease risk. I will apply these models to Chagas disease and Leishmaniasis in Panama.
---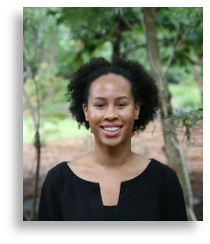 Nicole Solano-Asamoah
PhD Student
nikki.solano@drakersearchlab.com | CV
Co-advised with Dr. Courtney Murdock (lab webpage)
Research Interests
I am interested in the effect of microclimate on mosquito community dynamics and fitness with regards to disease transmission across land use change, and how mathematical models could use this data for broad-scale predictions about human disease transmission.
---

Anna Willoughby
PhD Student
Anna.Willoughby@uga.edu
co-advised by Dr. Sonia Altizer (www.altizerlab.org)
Research Interests
I study how wildlife behavior, disease, and communities change across various anthropogenic gradients. I approach these questions through complementary modeling and field methods. In the past, I've looked at dynamics of macroparasites in South African baboons and virus diversity among cave-roosting bats. Ultimately, I hope my research will be translated into conservation and wildlife management policy.
---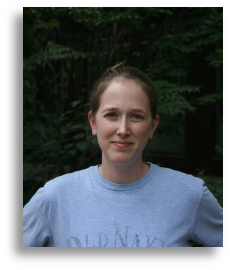 Andrea Silletti
Lab Manager
andrea.silletti@gmail.com | CV
Research Interests
Most of my training is as a plant ecologist, where my experience ranges from leaf-level physiology to ecosystem restoration. Transferring these skills to a world of zooplankton and theoretical ecology has been an exciting challenge and a great opportunity to expand my ecological experiences.
---
Alumni

Post-docs (current position)
Graduate Students
Marcus Zokan (PhD, 2015)
Tad Dallas (PhD, 2016)
Sarah Bowden (PhD, 2016)
Michelle Evans (PhD, 2020)
Paige Miller (PhD, 2020)
Robbie Richards (PhD, 2021)
Joy Vaz (MS, 2021)
Reni Kaul (PhD, 2021)
REU Students
Dominic Gray, Norfolk State University (2014)
Trianna Humphrey, Tugaloo College (2014)
Paige Miller, Gustavus Adolphus (2014)
Abby Smith, Carnegie Mellon University (2014)
Evans Lodge, Calvin College (2015)
Annakate Schatz, Mount Holyoke College (2015)
Nikki Solano, Agnes Scott College (2015)
Tim Wildauer, Bethany Lutheran College (2015)
Richard Williams, Morehouse College (2015)
Chevana Dorris, Jackson State University (2016)
Yaw Kumi-Ansu, Emory University (2016)
Lexi Lerner, Brown University (2016)
Sarah Rainey, Radford University (2016)
Magdalene Walters, University of Notre Dame (2017)
Keri-Niyia Cooper, Savannah State University (2017)
Kennedy Houck, Ursinus College (2018)
JJ Taube, Bowdoin College (2019)

Research associates
Prahlad Jat
Gordon Akudibillah
Zach McElrath
Arash Fard
Brian Christian
Tomlin Pulliam
Ana Rivera-Cruz
Annakate Schatz
Spencer Hall
Visiting researchers
Kevin Drury
Eleanor Pardini
Elodie Vercken
Chris Michael
Dustin Tench
Jonathan Lillie
Keisha Pressley
Amanda Vincent

Undergraduates
Emmanuel Ayo
Danny Bruce
Amara Channell
Sarah Cressman
Brian Christian
Alicia Flowers
Mallory Harris
Ashley Janda
Kevin Knoblich
Aditya Krishnaswamy
Katie McCurdy
Michael McGuirk
Elizabeth Miller
Ronke Olowojesiku
Tierney O'Sullivan
Jack Owen
Deeran Patel
Tabita Popvici
Giovanni Righi
Jeff Shaprio
Lindsay Shay
David Stoker
Theresa Stratmann
Caroline Taylor
Jo Walker
Abby Wong
Katie Zarada