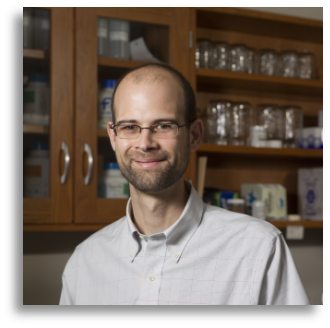 John Drake
Distinguished Research Professor
jdrake@uga.edu | personal web page | CV | Google Scholar | ORCID ID
Research Interests
John M. Drake is Professor of Ecology at the University of Georgia. His research seeks to understand the dynamics of biological populations and epidemics, focusing on how to bring experimental and observational data together with mathematical theory. Biological phenomena of interest include extinction, fluctuations in variable environments, the spatial distribution of populations (niche theory), Allee effects, demographic stochasticity, spatial spread, and near-critical dynamics. Practical applications of this work include decision support for managing invasive species, mapping the spread of infectious diseases, and forecasting disease emergence. Current projects concern the dynamics of Ebola virus in West Africa, spread of White-nose Syndrome in bats, and the development of a new theory for early warning systems of emerging infectious diseases. Dr. Drake has an interest in history and philosophy of modern (twentieth century) biology. Dr. Drake received his PhD from the University of Notre Dame in 2004 and was a Postdoctoral Fellow at the National Center for Ecological Analysis and Synthesis in Santa Barbara, California from 2004-2006. He has been at the University of Georgia since 2006. He was Leverhulme Visiting Professor in the Department of Zoology at Oxford University in 2012.
Teaching
Fall 2018 Classes:
Past Classes:
ECOL 8310 Population and Evolutionary Ecology (Fall 2007, Fall 2008, Fall 2009, Fall 2011, Fall 2013)
ECOL 4000/6000 Population and Community Ecology (Fall 2008, Fall 2009, Fall 2010, Fall 2011, Fall 2013, Fall 2014, Fall 2015, Fall 2016, Fall 2017)
ECOL 8520 Fundamentals of Disease Biology II (Spring 2017)
ECOL 8910 Multi-scale Modeling (Spring 2017)
ECOL 8910 Ecological Niche Theory and Species Distribution Modeling (Spring 2016)
ECOL 8910 Introduction to Computational Statistics (Spring 2015)
ECOL 8910 Quantifying Biodiversity (Spring 2014)
ECOL 8910 Nonlinear Time Series Analysis (Spring 2011)
ECOL 8910 Time Series Analysis (Fall 2010)
ECOL 8910 Meta-analysis (Spring 2010)
ECOL 8990 Data Visualization (Fall 2008)
ECOL 8990 Introduction to Applied Statistics (Fall 2007)
ECOL 4950 Senior Seminar (Fall 2006, Spring 2013)
FYOS 1001 First Year Odyssey Seminar (Fall 2011, Fall 2013, Fall 2016, Spring 2017)
Affiliations
Odum School of Ecology (2006-present)
Biomedical and Health Sciences Institute (2008-present)
Faculty of Infectious Disease (2008-present)
---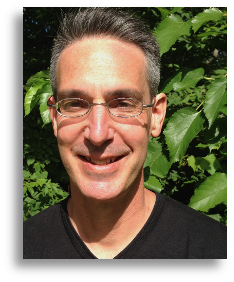 J.P. Schmidt
Associate Research Scientist
Research Interests
My work is applied and unified topically in having a spatial/landscape perspective, a vegetation focus, or relying on computational approaches. My interests range from vegetation (plant population and community ecology), to soils and ecosystem processes and the nexus of ecology and economics. I come to ecology as a botanist/naturalist and have extensive field experience conducting vegetation sampling and rare plant surveys. As a doctoral research project, I developed a spatially explicit individual-based model of the population biology of an endemic shrub adapted to fire-prone sandhill habitats to guide controlled burning by the Georgia Department of Natural Resources.
In recent work, I developed models to identify traits associated with invasive and rare plant species using machine learning approaches.
Current projects include ecosystem service valuation on the Georgia coast, and developing soil carbon monitoring methods.
Remote sensing and GIS are integral to much of my research including ecosystem service valuation, and past projects funded by National Park Service, and Georgia GAP (mapping landuse/landcover and major vegetation communities for the entire state in order to model vertebrate habitat).
---

Eric Marty
Research Professional
emarty@uga.edu | website: http://www.ericmarty.com/
Digital Arts Fellow, Willson Center for the Humanities and Arts (https://willson.uga.edu/)
Research Interests
My current work is focused on data visualization, data sonification, and multi-modal data representation. I am concerned with creating data representations optimized for exploration, analysis or communication. I rely on principles of visual and auditory perception to increase efficiency of communication and reduce bias. I am particularly interested in problems involving high-dimensional and time-based data, where standard visualization tools often fall short.
As a composer with a background in computer music, interactive art and design, I have long worked at the intersection of art and science. My creative work centers on emulating natural systems and integrating art with environment. The works are typically site-specific installations or performances embedded in the environment, and involve real-time stochastic audio synthesis algorithms, sensing and interactivity, and multi-channel sound spatialization. More about my creative work can be found here.
As Digital Arts Fellow at UGA's Willson Center for the Humanities and Arts, I help build interdisciplinary collaborations among the arts and sciences.
---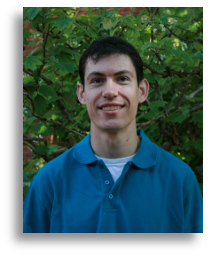 Eamon O'Dea
Postdoctoral Associate
Research Interests
The main theme of my research has been the development of methods to identify and estimate parameters for models of disease contact and transmission. My work has shown that, by pooling information from many outbreaks, transmission rates can be much more accurately estimated and associated with predictive variables. I have also developed a method to estimate the rates at which HIV-risk relationships form and break from a complex survey data set. My work has also demonstrated how contact heteorgeneity may influence estimates of pathogen incidence based on molecular data, and a related project that develops methods for regression modeling of pathogen migration rates based on location-tagged sequences is in progress. In some work on identification of models for the spread of an emerging porcine disease I learned about critical slowing down, and I'm looking forward to exploring the practical implications of such phenomena for surveillance.
---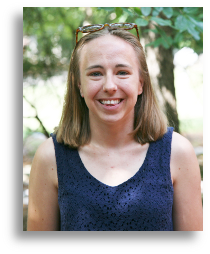 Michelle Evans
PhD Student
website | CV
Co-advised with Dr. Courtney Murdock (lab webpage)
Research Interests
I am interested in the effects of land-use change on vector-borne disease dynamics and ecology. Specifically, my research is focused on how mosquito ecology shifts across an urban landscape to influence human risk of mosquito-borne disease (e.g dengue and Zika). As a student in the Integrative Conservation and Ecology program, I approach this problem from an interdisciplinary perspective, incorporating the social, ecological, and political complexities characteristic of urban systems. My current research focuses on the 'carry-over effects' of mosquito larval habitat on adult Aedes albopictus competence to transmit dengue.
---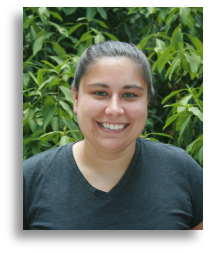 Reni Kaul
PhD Student
reni.kaul@drakeresearchlab.com | CV
Research Interests
I am generally interested in microbial populations and their impact on human health. My research before starting in the Drake lab was focused on quantifying and predicting the prevalence of Microcystis aeruginosa populations and an associated hepatotoxin, microcystin, in fresh water systems. This work has continued with my collaborators at MSU. We are currently exploring ecological mechanisms that control microcystin expression.
While in the Drake lab, I have worked on developing microbial systems to demonstrate and explore population extinctions due to various mechanisms including deteriorating environments, small population sizes, and experimental noise. I look forward to future work that combines ecological principles, microbiology and human health.
---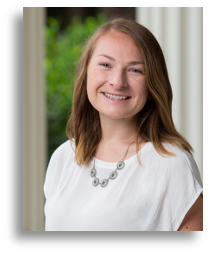 Paige Miller
PhD Student
paige.miller@drakeresearchlab.com | CV
Research Interests
I am interested in using and developing methods for forecasting infectious diseases based on early warning signals and critical slowing down. I am fascinated by research on the interface of statistics and ecology. Currently, I am working on describing the reliability of various statistics in the face of data underreporting and transmission seasonality, problems that are important to consider in many ecological systems. For my PhD work, I also hope to contribute to the understanding of how much lead time, before a tipping point, may be granted by obtaining information from early warning signals. While in the Drake lab, I look forward to synthesizing principles from ecology, epidemiology, and statistics.
---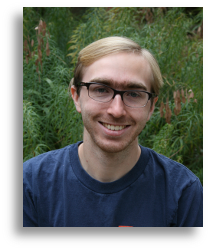 Robbie Richards
PhD Student
Co-advised with Dr. Vanessa Ezenwa (lab website)
I am interested in the community ecology of infectious disease, particularly the interactions between multiple natural enemies of a single species. Currently I study the effect of predator exclusion on the gastrointestinal parasites of small mammals. I'm examining the ways that within population heterogeneities in parasite load (such as age dependent infection intensity) interact with predation pressure to influence population level parasite dynamics. I also pursue side projects studying spatial variation in infection risk using machine learning algorithms.
---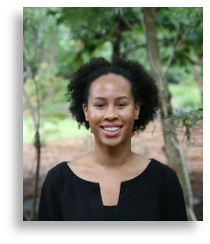 Nicole Solano
PhD Student
nikki.solano@drakersearchlab.com | CV
Co-advised with Dr. Courtney Murdock (lab webpage)
Research Interests
I am interested in the effect of microclimate on mosquito community dynamics and fitness with regards to disease transmission across land use change, and how mathematical models could use this data for broad-scale predictions about human disease transmission.
---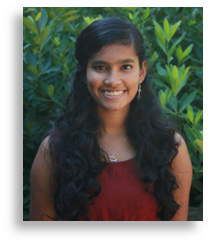 Joy Vaz
PhD Student
Contact
Research Interests
---

 Anna Willoughby
PhD Student
Anna.Willoughby@uga.edu
co-advised by Dr. Sonia Altizer (www.altizerlab.org)
Research Interests
I study how wildlife behavior, disease, and communities change across various anthropogenic gradients. I approach these questions through complementary modeling and field methods. In the past, I've looked at dynamics of macroparasites in South African baboons and virus diversity among cave-roosting bats. Ultimately, I hope my research will be translated into conservation and wildlife management policy.
---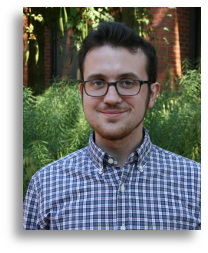 Spencer Hall
Data Analyst
Research Interests
My primary research focus is in developing and testing time-series models for forecasting influenza outbreaks in the United States. In the last year, I have developed a model-testing architecture which evaluates the quality of fit and prediction accuracy of influenza forecast models on metrics including moving prediction windows, noisy predictions, Robert Hyndman's rolling cross-validation, and auto-correlation functions between real and forecasted values. I am currently beginning to use this architecture to evaluate the quality of seasonal ARIMA models, method of analogs models, and Long Short-Term Memory neural networks in forecasting influenza outbreaks.
---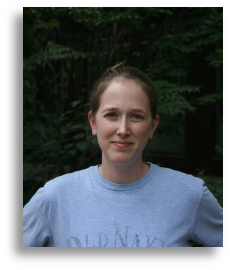 Andrea Silletti
Lab Manager
andrea.silletti@gmail.com | CV
Research Interests
Most of my training is as a plant ecologist, where my experience ranges from leaf-level physiology to ecosystem restoration. Transferring these skills to a world of zooplankton and theoretical ecology has been an exciting challenge and a great opportunity to expand my ecological experiences.
---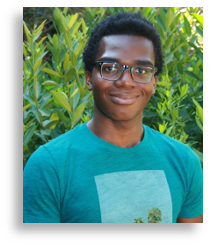 Emmanuel Ayo
Undergraduate Researcher
Contact eayo1@uga.edu
Research Interests
My interests lie in ecology, applied technologies, and there uses in society. I am an undergrad researcher studying metapopulations and population behaviors along with their changes spatially.
I want to create more connections between our environment and society and am interested in the techniques and technologies be developed to do so.
Ultimately, I hope to further my experiences and apply them to areas like water resources, conservation, energy, and population dynamics.
---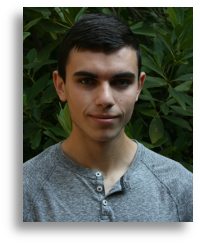 Joseph Walker
Undergraduate Researcher
Research Interests
I am an undergraduate researcher studying at the intersection between infectious disease, statistics and public health. I am interested in using math and data to answer interesting and applicable questions about pathogens and their impact on individuals and populations.
This is my first semester with the Drake lab, and I am currently working on using machine learning techniques to analyze emerging pathogens, with the goal being to uncover what the relationship is between the features of the pathogen and its transmissibility in humans. In addition, I hope to be able to pick up new knowledge and concepts from the scientists around me.
In the future, I am interested in working in the areas of infectious disease epidemiology and global health.
---
Alumni

Post-docs (current position)
Graduate Students
Marcus Zokan (PhD, 2015)
Tad Dallas (PhD, 2016)
Sarah Bowden (PhD, 2016)
REU Students
Dominic Gray, Norfolk State University (2014)
Trianna Humphrey, Tugaloo College (2014)
Paige Miller, Gustavus Adolphus (2014)
Abby Smith, Carnegie Mellon University (2014)
Evans Lodge, Calvin College (2015)
Annakate Schatz, Mount Holyoke College (2015)
Nikki Solano, Agnes Scott College (2015)
Tim Wildauer, Bethany Lutheran College (2015)
Richard Williams, Morehouse College (2015)
Chevana Dorris, Jackson State University (2016)
Yaw Kumi-Ansu, Emory University (2016)
Lexi Lerner, Brown University (2016)
Sarah Rainey, Radford University (2016)
Magdalene Walters, University of Notre Dame (2017)
Keri-Niyia Cooper, Savannah State University (2017)
Kennedy Houck, Ursinus College (2018)

Research associates
Prahlad Jat
Gordon Akudibillah
Zach McElrath
Arash Fard
Brian Christian
Tomlin Pulliam
Annakate Schatz
Visiting researchers
Kevin Drury
Eleanor Pardini
Elodie Vercken
Chris Michael
Dustin Tench
Jonathan Lillie
Keisha Pressley
Amanda Vincent

Undergraduates
Danny Bruce
Amara Channell
Sarah Cressman
Brian Christian
Alicia Flowers
Mallory Harris
Ashley Janda
Kevin Knoblich
Aditya Krishnaswamy
Katie McCurdy
Michael McGuirk
Elizabeth Miller
Ronke Olowojesiku
Tierney O'Sullivan
Jack Owen
Deeran Patel
Tabita Popvici
Giovanni Righi
Jeff Shaprio
Lindsay Shay
David Stoker
Theresa Stratmann
Caroline Taylor
Abby Wong
Katie Zarada